INNOVATIVE SOLUTIONS for everyday problems
TEAM LAB has been a recognized leader in the chemical business.
We develop and sell a team of specialized products for various industries.
Our innovative products solve everyday problems and are easy to use.
A complete line of boiler treatment chemicals to prevent corrosion and eliminate buildup.
Innovative cleaning and floor care products for buildings, event facilities, and gymnasiums.
Solutions for repairing and maintaining paved roads, walking paths, and sports surfaces.
Industrial-duty cleaners, degreasers, and lubricants for all your shop tasks and maintenance.
Weed killers, fertilizers, mosquito agents, and field paint for ideal grass and grounds conditions
∙ PATENTED ∙ FEATURED PRODUCT∙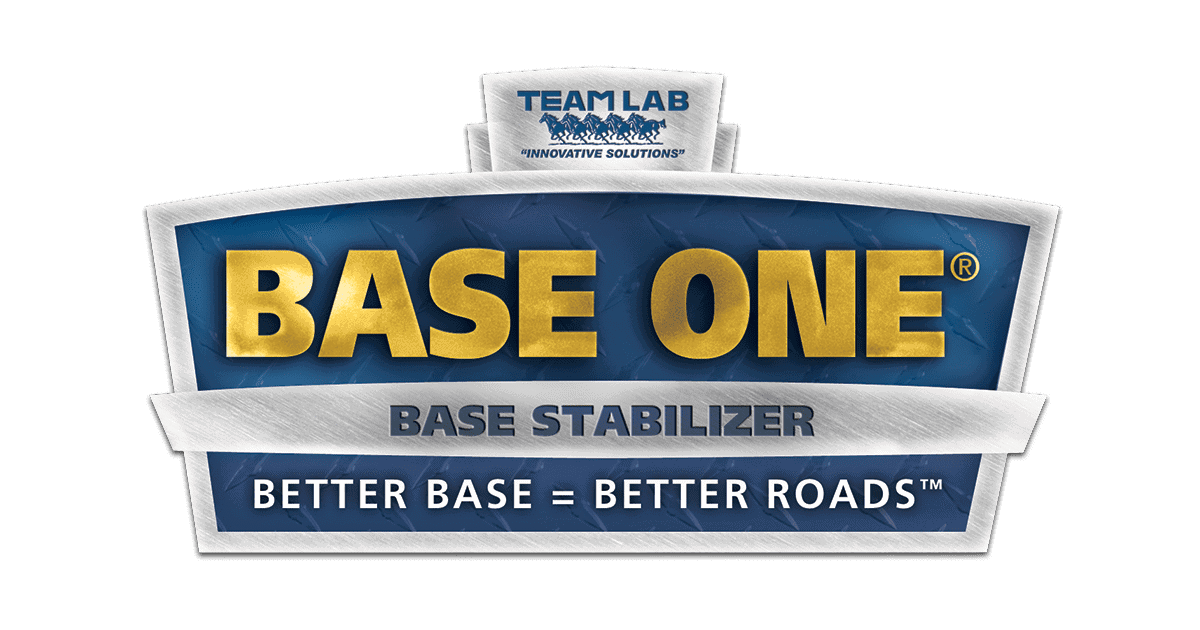 ∙BASE STABLIZER ∙
Increase the strength of your paved roads or improve the durability of your gravel and dirt roads. Use Team Lab's patented BASE ONE® Base Stabilizer to reduce maintenance costs and maximize road performance.

It is a concentrated liquid stabilizing agent that is added to the water used to bring the base material to optimum moisture content for compaction.

BASE ONE® was developed in the early eighties, throughout years of research and development it has become a valuable cost-saving, road building base stabilizer for many projects throughout the United States.

TEAM LAB is a specialty chemical company located in Detroit Lakes, Minnesota.
TEAM LAB's strength lies not only in its personnel but also in its outstanding customers.
We look forward to working closely with you,
developing innovative solutions to meet your needs and surpass your expectations.
Our knowledgeable TEAM LAB contact-salespeople listen to you to help you solve and prevent problems.
Lasting power is a key characteristic of our products. Product duration saves you money in the long run.
Our customers appreciate that many of our products prevent other costly mishaps and problems.
Ease of use is important. Who wants a great product that your team dreads using or can't figure our how to use?
Working with them to find solutions.
According to Spies, the end results were greatly enhanced by the addition of the Base One® for a variety of reasons. The county saved approximately $140,000 by adding the aggregate base stabilizer and being able to eliminate 2 in. of MN Class 5 due to the strength gained by its addition.
Great place to get your products for your restaurant, janitorial service, and coffee shop, cafeteria, and more.
We use Base One® Material Stabilizer in all of our new gravel roads we're doing. We put it in and we find out we extend the life of the gravel out by at least 5-7 years longer than normal. It's been a really great product for us and we like the way it goes down.
"This method was a lot less money to the county than removing the existing surface material and doing a grade widening project. We were able to blade out the reclaimed material to get the needed width, and this method was also much quicker," Richels said. Adding the aggregate base stabilizer to the reclaimed material provided additional strength to the compacted base and surface, so the roadway was more capable of handling the paving equipment.